Daily (Weather permitting)
Tours start from one person.
(Max. 8 people)

JPY9,000
(JPY7,000 for 17 years or younger)
Including bike rental and guide.
Lunch not included.
Payment is in cash only.

Approx. 6 hours (24km / 15miles)
9:00 - 15:00

About 24km / 15miles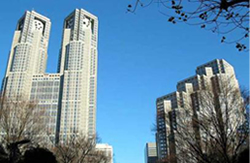 1. Tour starts in Shinjuku.
See Shinjuku's famous skyscrapers including the Tokyo Metropolitan Government along the west side of Shinjuku station.
2. Meiji Shrine.
The largest Shinto shrine in Tokyo.
Here we will walk around the shrine's grounds for about 40 min and if we are lucky we might see a beautiful Japanese style wedding.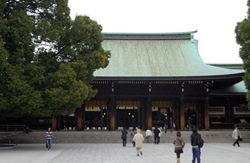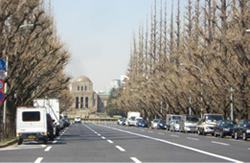 3. Jingu Gaien.
Famous for its beautiful a row of Gingko Trees.
4. Aoyama Cemetery.
A famous cemetery in Tokyo where the graves of many historical Japanese and westerners can be found.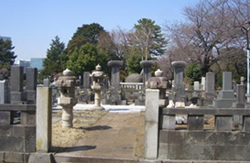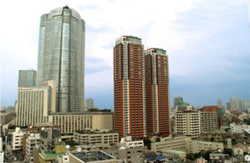 5. Roppongi Hills.
A mega-complex of shops and cafes!
Make a brief stop for photos.
6. Zojyo-ji Temple and Tokyo Tower.
The main temple of the Buddhist Jodo sect in the Kanto area, and also the best spot to view Tokyo Tower.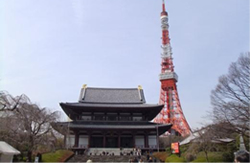 7. Siodome SIO SITE.
SIO-SITE is the largest redevelopment area of modern Tokyo. Here we will take a lunch break. After lunch, enjoy the view of Tokyo Bay from the top of the building.
8. Imperial Palace.
The residence of the Japanese Imperial family. Here we will cycle some of the way around the moat and then make our way back to Shinjuku.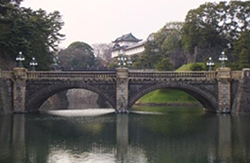 copyright @ 2019 TOKYO BIKE TOUR All rights reserved.